Office Removals Lee SE12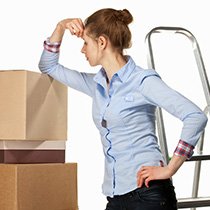 Relocating your business can be a challenging task. Man with Van Lee is here to help make the transition smooth and efficient. We specialize in SE12 office removals and provide industry-leading services so you can move your business without any downtime or disruption.

We understand that moving your business can be a stressful and time-consuming process, which is why we provide expert removal teams and quality services. With our comprehensive service package, we guarantee a hassle-free experience and an efficient relocation.


What makes us different?

Our removal firm provides professional yet cost-effective services that are tailored around your individual needs. We have years of experience in moving commercial properties ranging from small shops to large offices, so you can trust us to get the job done right.

We go above and beyond to make sure every aspect of your relocation is covered. Our experienced and well-trained staff will take care of every detail by providing:
Detailed assessment and preparation for the move
Unpacking and setup of new workspace
Secure transport for equipment (computers, printers, etc.)
Secure storage for excess furniture or documents


We know that it's important to keep your costs low when relocating a business; this is why we offer flexible payment plans so you don't break the bank. Our professional team will assess and advise on how best to manage all parts of the move while keeping costs down.

As part of our commitment to customer satisfaction, we also provide extra services such as deep cleaning and IT support after the move has been completed. Our team works alongside IT technicians who ensure your business's systems are running smoothly in the new workspace.

Get in Touch


Don't hesitate to request a quote or speak directly with one of our consultants about your property relocation requirements -

. We look forward to helping you plan an efficient move for your business!